Ostatnio pracując przy jednym z projektów spotkałem się z nietypowym zachowaniem Enterprise Architect'a. Otóż mój zespół pracuje na wersji 10 tego narzędzia a zespół klienta na wersji 9.3. O ile zgodność w zakresie bazy danych jest identyczna tak niespodziewanie dowiedziałem się iż klient w widoku traceability nie widzi relacji trace.
W EA 10 widać to tak: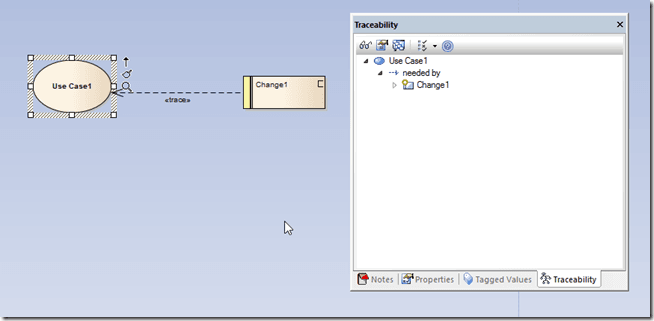 Natomiast w EA 9.3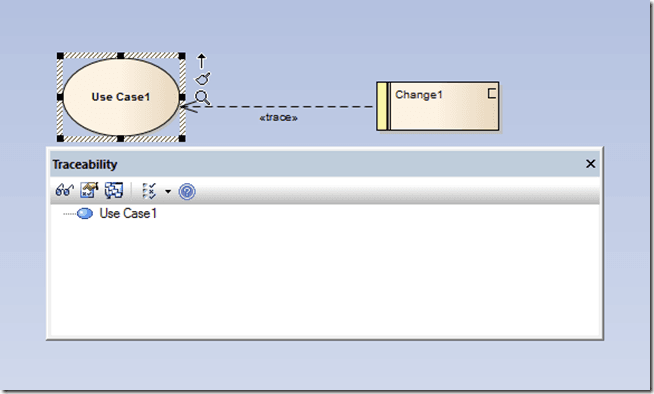 Powód?
Otóż relacja Trace w EA 10 to abstrakcja a w EA 9.3 to zależność.
Jedna linijka w sql naprawiła ten problem.

Na koniec chcę zauważyć iż relacje utworzone w EA 9.3 są poprawnie widziane w EA 10.

Reklama